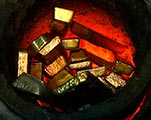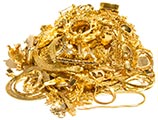 Refining ourselves the gold we buy allows you
to avoid all other intermediaries between you and the refinery,
earning the maximum amount by avoiding useless commissions.
WE BUY EVERYTHING GOLD
9k - 10k - 14k - 16k - 18k - 21k - 22k - 24k - .9999
Yellow, white and pink gold
WE PAY HIGHEST MARKET PRICES FOR ALL BROKEN AND ODD JEWELS :
Charms bracelets, rings, necklaces, old jewels, brooches,
chains, pins, pocket watch chains, earrings (pairs or odd),
charms, pendants, cufflinks, watches, etc.
WE ALSO BUY :
Gold teeth and all vintage object made of gold,
Bars, watches and all gold coins, all condition.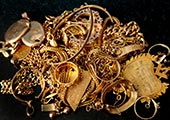 Contact us for more info